Sound Systems in Connecticut
Wa/ve Sound & Security has been providing sound system sales and installations throughout Connecticut for over 10 years.
Home Theater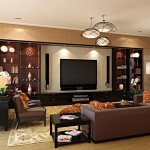 Experience the excitement of going to the movies, or a concert, without leaving home. Wave will customize a system that is only limited by your imagination, whether you want to enhance your living room audio and visual experience, or a go all out with a dedicated state-of-the-art home theater, Wave can bring your vision to reality.
Taking a family to the movies or a concert is expensive. The snacks and soda alone will cost you a small fortune. Investing in your family's home entertainment experience is, in the long run, going to save you money… and provide hours of quality time in the comfort of your home. We can integrate a cable/satellite box, blu-ray/dvd player, video games, stereo receiver and more, into your system – all while keeping it out of site for safety and a neat, clean look.
More and more people are looking for ways to have more fun from home, and create more affordable family time. An in-home theater, whether simple or extravagant, is one way to bring everyone together at home.
Whole House Audio
Whole house audio is a centralized system that distributes audio throughout your house using discreet speakers and controls. This can allow you to control the audio source and volume independently in each room, while minimizing bulky equipment that you would normally need in each room. Systems can be wired or wireless, depending on preference and existing structures.
This type of audio system allows you to be able to move about your house, while enjoying your morning radio from every room. You can clean your house and you don't have to crank up the dance music every time you leave the room to throw in a load of laundry. Having a party? You can play the same music, at independent volumes in every room, so everyone's happy!
The power of music to enrich our lives doesn't have to be limited to our cars, or ear-buds, or the occasional concert. Music belongs in the home, where we start and end our day, and where we spend time with the people we love most. Music makes our chores easier, our mood brighter, and our parties more memorable. And when it sounds fantastic, it makes us feel even better. Whole house audio from Wave can offer this type of quality sound enjoyment that makes life richer.
Outdoor Audio
Tired of lugging around the boom box when you want to catch some rays? Maybe you have to open all the windows so you can hear the stereo from your yard? You can get the same quality of sound you have inside, when you are enjoying the outdoors. Bring your music onto the deck or by your swimming pool, with a weather proof, outdoor speaker system… and you don't have to carry anything, except maybe a remote or smart phone… and a refreshing drink. Speakers can be wired or wireless, making it possible to bring sound anywhere in your backyard. Through the use of various designs and creative techniques we can seamlessly blend the speakers in with the outdoor environment.
Audio Components
Your audio components can make or break your listening experience. Whether you are a classical music lover or an action movie fanatic, choosing the proper audio equipment will make all the difference. Here at Wave, we are sound experts! Let us help you make the best decisions to maximize your enjoyment while staying within your budget.
We do extensive and continuous research to bring you the best in audio, and the latest in technology. Sound works uniquely based on a home's size and floor plan. We can help you make the best of your space, with the right components for each room and home.