Spring time is just around the corner.
Although it may not seem like it spring time is here. The warm air will start moving in withing the next few weeks, all of the icky white stuff on the ground is going to melt and we will start seeing all of the trees grass and flowers start to sprout. This is a great time to start shifting our thoughts from doing work inside our homes to doing things outside of our homes.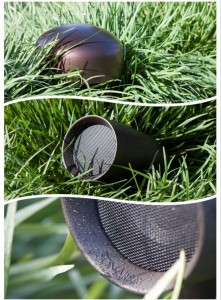 Do you like to entertain guests, or do you enjoy gardening with that somewhat green thumb of yours? Maybe a little outdoor exercise for some, or just relaxing with a drink while catching some rays on your favorite lawn chair. There is something that goes great with all of these activities … MUSIC! Music can be that little addition that makes just about anything you're doing, better.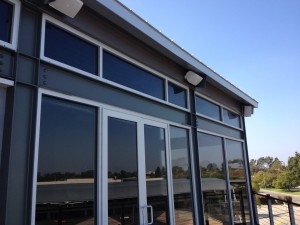 One major challenge with outdoor music is the execution. Dragging out the boom box, or maybe it's opening a window and placing those old stereo speakers in it, ever so carefully so they don't tip and fall. What's even worse is having to put that stuff away every day when your done.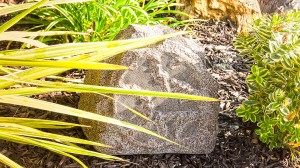 A properly designed outdoor speaker system can enhance the whole yard by playing music through multiple speakers throughout the environment. The speakers can be integrated with the landscape by using things such as "hidden" rock speakers or planter speakers, or maybe they go under the eves of your house. By having multiple speakers, you avoid the need to blast the boom box or two window speakers from one area which makes carrying on a conversation anywhere near them almost impossible. Multiple speakers allow a consistent, comfortable volume level to be set and because it is playing from various areas everyone can still enjoy good quality sound. Have some speakers near the pool, turn them up. Put a few more speakers around the deck and maybe turn those down a little. Maybe there is an outdoor TV near the hot tub and you want to be able to hear it over the bubbles.
These are just a few things to think about now that the warm weather is almost here. We want to help you to maximize the enjoyment of your yard, and hey a little wow factor doesn't hurt either. Give us a call!
Wa/Ve